Defending Justice: The Unparalleled Expertise of Our California Law Firm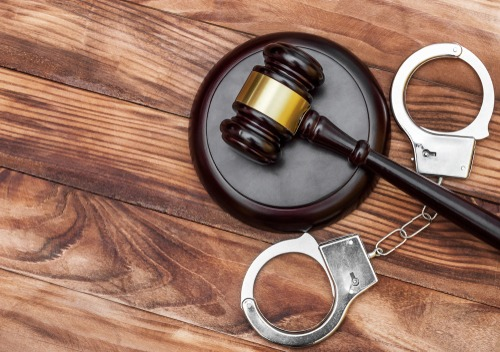 In the dynamic world of criminal defense, experience, dedication, and compassion are the pillars that define an outstanding attorney. Today, we are proud to introduce our esteemed law firm and showcase our unrivaled qualifications and unwavering commitment to justice. With over four decades of defending the rights of Californians, we've earned our reputation as the go-to attorneys for a wide range of criminal cases, from misdemeanors to the most challenging felony offenses.
Unmatched Experience and Training
In the intricate realm of criminal law, experience and training are non-negotiable. Our law firm boasts an extensive track record in handling complex cases involving forensic evidence, including D.N.A., fingerprints, ballistics, blood spatter, and tool marks. Additionally, we have successfully represented clients with mental disorders, skillfully navigating diversion programs under P.C. 1001.20 and P.C. 1001.36. Our expertise uniquely qualifies us to tackle the most demanding and intricate criminal cases, ensuring that every client receives the top-tier representation they deserve.
A Legacy of Notable Jury Trials
Our journey to becoming renowned attorneys in California has been paved with numerous high-profile jury trials. We've served as prosecutors in a landmark capital murder trial in Santa Maria in 1984, setting a precedent for excellence in the legal field. Our dedication to justice extends to being court-appointed counsel in multiple capital murder jury trials, including the complex six-month-long U-Haul murder case in 2015. In each instance, we provided steadfast and vigorous representation, resulting in favorable outcomes that have left an indelible mark on the California legal landscape.
Active Participation in Legal Committees
Our commitment to the pursuit of justice goes beyond the courtroom. We actively engage with legal committees, regularly attending Bench/Bar meetings in North County and Criminal Justice Coordinating Committees meetings (CJ.C.C.). As members of Bench/Bar committees, we have played a crucial role in formulating rules for Zoom evidentiary hearings during the challenging era of COVID-19. Our involvement in these committees reflects our dedication to staying ahead of legal developments and our commitment to collaborating with judges and fellow legal professionals.
Education and Qualifications
At the helm of our firm is Michael J. Scott, a legal luminary with a stellar educational background. He holds a Bachelor of Arts from Syracuse University (1966-1970) and a Juris Doctor from California Western School of Law (1972-1975). His admission to the California Bar in 1976 was the inception of a career dedicated to defending justice and upholding the rights of individuals.
Compassionate Criminal Defense
We understand the emotional turmoil and stress that often accompany criminal charges. Our firm is built on the foundation of compassionate and supportive representation. We believe in forging strong relationships with our clients and working tirelessly to secure the best possible outcome for each case. Our clients are not just cases; they are individuals deserving of respect, empathy, and unwavering support.
Comprehensive Legal Services
Our law firm offers a comprehensive suite of legal services, covering a wide spectrum of criminal cases, including but not limited to:
Assault
Bail Reduction Assistance
Battery
Burglary
Conspiracy
Diversion Programs
Domestic Violence
Drug Offenses
Drunk Driving (DUI)
Felonies
Forgery
Fraud
Gang Cases
Habitual Offenders
Identity Theft
Internet Crimes
Investigations
Jail Consultations
Kidnapping & Abduction
Misdemeanors
Murder
Narcotics Offenses
Manslaughter
Prior Convictions
Probation
Probation Violations
Prostitution
Racketeering
Rape
Restraining Order Violations
Robbery
Sexual Abuse
Sexual Offenses
Solicitation
Suspended License
Theft / Shoplifting
Three Strikes
Vehicular Manslaughter
White Collar Crime
Weapons Offenses
Choose Us for Unparalleled Legal Representation
In conclusion, our law firm stands as the epitome of exceptional legal representation in California. With over four decades of experience, rigorous training, and a relentless commitment to our clients and the pursuit of justice, we are your trusted advocates in the complex world of criminal law. Facing legal challenges is never easy, but with us by your side, you can navigate the path to a brighter future with confidence. Contact us today to schedule a consultation and discover why we are the beacon of hope in the pursuit of justice. Please click here for more information on experienced criminal defense lawyer in Santa Maria, CA