Answers To Frequently Asked Questions (FAQs) About Divorce In Singapore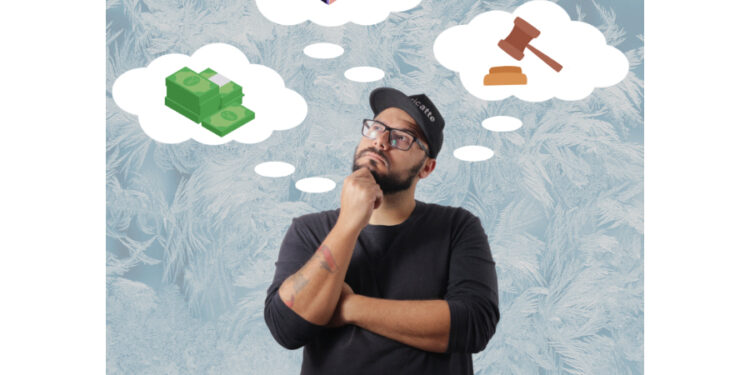 Divorce is a life-altering event that can bring about significant emotional, financial, and legal consequences. Navigating through the divorce process can be challenging, especially when you're unfamiliar with the legal landscape in Singapore.
To help you understand things better, we have compiled a list of frequently asked questions (FAQs) about divorce in Singapore. From the cost of divorce to the duration of alimony and the process of filing for divorce, this article aims to provide clarity and guidance for individuals going through this difficult time.
HOW MUCH DOES A DIVORCE COST IN SINGAPORE?
Divorce costs in Singapore can vary depending on the complexity of the case and the specific requirements involved. The total expenditures typically include legal, court fees, and other related expenses.
On average, an uncontested divorce can cost between SGD 1,500 to SGD 3,000, while a contested divorce may range from SGD 10,000 to SGD 20,000 or more. It's essential to consult with a qualified family lawyer to get a more accurate estimate based on your unique circumstances.
HOW LONG DOES ALIMONY LAST IN SINGAPORE?
The duration of alimony, also known as spousal maintenance, in Singapore, depends on various factors:
the length of the marriage,
the financial needs of the recipient,
the ability of the paying spouse to provide support
In general, alimony is given for a specific period, typically between 3 to 5 years, to allow the recipient to adjust and become financially independent. There are exceptional cases, such as long-term marriages or situations involving special needs, the court may award indefinite alimony.
HOW LONG DOES A DIVORCE IN SINGAPORE WITHOUT A CONTROVERSY LAST?
The length of an uncontested divorce in Singapore might vary based on several variables, such as the volume of cases the court is handling and how complicated the issues are.
An uncontested divorce can be finalised within 4 to 6 months from the filing date. This timeline assumes that both parties are in agreement on issues such as the division of assets, child custody, and maintenance. Engaging an experienced divorce lawyer can help expedite the process and ensure all necessary paperwork is completed correctly.
HOW TO FILE FOR DIVORCE IN SINGAPORE?
The following steps need to be followed to file for divorce in Singapore: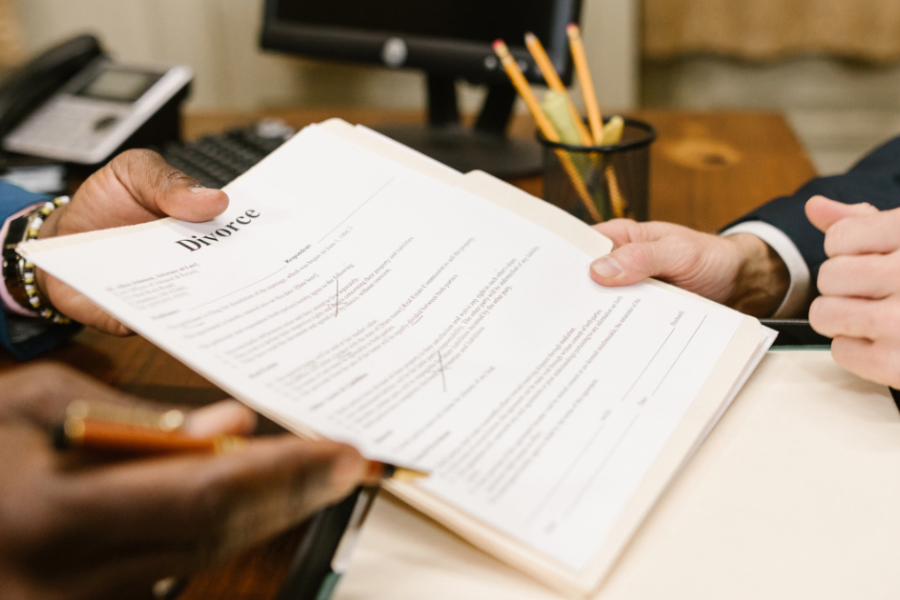 1. Consultation with a divorce lawyer:
Seek advice from a qualified family lawyer who can guide you through the process and explain your rights and options.
2. Draft and file the divorce papers:
Your lawyer will assist you in drafting the necessary documents, including the Writ for Divorce and Statement of Claim. These documents need to be filed at the Family Justice Courts.
3. Serve the divorce papers:
After filing, the divorce papers must be served to your spouse by an authorised process server or through alternative means approved by the court.
4. Attend mediation sessions (if required):
In cases where parties would have disagreements on issues, mediation sessions may be scheduled to help resolve disputes amicably.
5. Finalising the divorce:
If both parties reach an agreement, request a consent order that outlines the divorce terms. If no agreement is reached, the case may proceed to trial, and a judge will decide based on the evidence presented.
The Bottom Line
Divorce is a complex and emotionally challenging process. Having the right information can help you navigate it more effectively. Understanding the cost, duration, and procedures involved in a divorce in Singapore can empower you to make informed decisions and seek the appropriate legal support.
Remember to consult a qualified family lawyer who can provide personalised advice tailored to your specific circumstances. By taking the necessary steps and seeking professional guidance, you can navigate the divorce process clearly and achieve the best possible outcome for your future.
If you're going through a divorce or contemplating one, seek legal guidance from an experienced family lawyer. Family Law Specialist has a team of experts here to provide the support and advice you need during this challenging time. Contact the Family Law Specialist today for a confidential consultation, and let us help you navigate through the complexities of divorce in Singapore.